Candle 01 - Gone Soho summer nights
SOHO GRIT candle series in collaboration with London-based candle studio Mckinley and Paget.
Candle 01 – "Long gone Soho summer nights"

Inspired by the always busy, yet comforting Soho summer nights, this candle features the refreshing notes of Mandarin and Lime, wrapped together with the aromatic, slightly musty odor of Black Pepper as well as the unique charm and sweet undertone of Cypress, that will sway you away with the memories of swept Soho trees.

30 Hours burn time (135g)
Comes in a travel sized metal tin with branding.
Handcrafted in England
UK + EU
Free Shipping and Free Returns
VAT and taxes included (DDP - delivered duty paid)
US
Free Shipping and Free Returns
VAT and taxes included (DDP - delivered duty paid)
Rest of World
Free Shipping and Free Returns
We ship worldwide from UK, Netherlands and Portugal. We try to optimise our stock in the closest location to the customer.
If the shoes are in stock, we aim to ship within 1-2 days, and if made on-demand, we aim to manufacture and ship your shoes within 3 weeks. Our customer service is open by email and Live chat Monday to Sunday 9am to 10pm UK GMT time and we will be happy to answer your inquiries.
Live Chat is available in the bottom corner chat button. Shipping

1. Which countries do you ship to?
- Worldwide
- Not currently shipping to Russia

2. Where do you ship your products from?
- All products are shipped from the Netherlands. 
- UK orders: All VAT, duties and taxes are prepaid and included.
3. How long will it take for my order to arrive?
- 2-6 days depending on destination. 
- You have a choice of different services in the checkout with shipping days written. Always express or standard shipping.

4. I do not receive my order, what should I do? 
- Please contact our support team customersupport@sohogrit.com

5. How can I track my order? 
- You will always receive an email with tracking number after your order is processed and shipped.

Returns:

1. What is your return policy?
- Return unused within 30 days.
2. How do I return/exchange my order?
- You create a return or exchange through our portal  
- There is no need to contact us before doing so.
3. Can I return an item bought in a store online?
- If bought at a different retailer, it has to be returned to the original store.

Orders:

1. How do I know you received my order? 
- You will receive an email confirming we have received your order. Then another email confirming the order has been sent with a tracking number.

2. Can I change or cancel my order? 
- Once an order is placed we are unable to change or cancel your order. It will have to be returned or exchanged once received.

3. I have received a faulty order, what should I do?

- Please contact us at customersupport@sohogrit.com with pictures and we will find the best solution.
Payment:

1. Why was my credit/debit card declined at checkout?
- We suggest you check with your card issuer or bank if the payment was declined, or try a different payment method.

3. Are your payment methods secure to use? 
- All payments method are encrypted with our payment partner Global-e.
4. How much tax and duty will I have to pay? 
- All VAT, duties and taxes are included for the UK and Europe.
- All duties and taxes up to 800$ are included for the United States.
- For Any other countries tax is not included but you can choose to prepay the amount or pay directly to the courier when the goods arrive. The amount to prepay will always show at checkout.
5. Are VAT/tax and duties included in the given price?
- VAT is always included.
- Duties, please see above.

Products and sizing:

1. How do I find the right size?
- Please use your normal size as our sizing fits true to size. If unsure, please measure your feet from heel to toe and use our size chart of CM measurement.

2. Are your products unisex? 
- Our products are unisex however at the moment we are only offering mens sizes on the website. We teamed up with scent-makers Jake and Daniel, from London scent studio McKinley & Paget in late 2022 to bring another sense to the SOHO GRIT brand.
The collaboration brought a first set of limited edition candles capturing moments in Soho life.
A playful story of the neighborhood's new and past.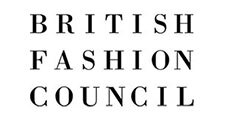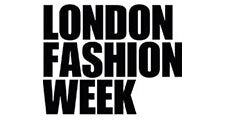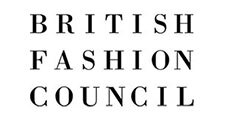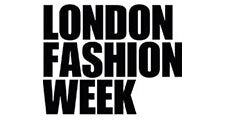 The collection quickly took shape and the first four signature scents and sstories became;
01. Long gone Soho summer nights
02. Carnaby Street in full bloom
03. That now gentrified alleyway
04. Sneaker Culture down Brewer Street